s23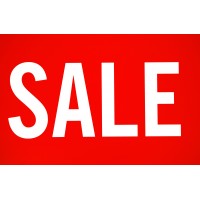 What Can You Expect From S23?
Great lean mass builder

Notable increases in strength and endurance

Enhanced levels of fat oxidization

Can completely off-set catabolism in a calorie deficit

Body fat melts off much easier

Greatly enhanced levels of muscle hardness, dryness, and vascularity

Zero water retention
Shop S23 Liquid online at realSARMs SASK LAB Canada
S23 is an orally bioavailable SARM that means; it can be either consumed in the form of capsules or liquid. Regular use of S23 Liquid help in increasing bone density and muscle mass of the body. It is a non-steroid derivative so that it doesn't cause any hormonal imbalances.
If this SARM is correctly used, then it can help in increasing muscle growth and learn tissue mass far better than Andarine. According to the studies, it is a powerful muscle building supplement that is close to the anabolic steroids in terms of efficiency. However, some fundamental differences make it safe for use. So what are you thinking? Visit realSARMs SASK LAB Canada for S23 Liquid for Sale Online.
---
Showing 1 to 2 of 2 (1 Pages)